TheFork
The leading dining platform across Europe and Australia
Company type

Large company

Sector

Digital / E-commerce

Localisation

Paris Saint-Lazare
TheFork, what is it?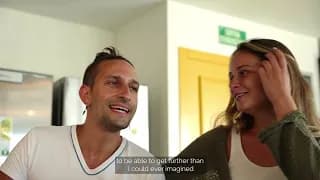 Welcome to TheFork! We're on mission to bring people together, feed the human spirit and champion restaurant culture because we strongly believe the best things in life happen around the table, and we want you to experience those unforgettable moments.
Founded in 2007 and present in 12 countries, we are the leading restaurant booking platform across Europe and Australia, and offer the broadest community of diners access to thousands of incredible restaurants. How do we make this happen? Through our exceptional lineup of products:
TheFork App: our free restaurant discovery & booking app that helps you find your next table with ease
TheFork Manager: our innovative software tool that digitises restaurant operations and helps restaurateurs manage their bookings and increase their revenue TheFork PAY and TheFork Gift Card: quick and easy ways to pay directly from
TheFork app, making the payment process a piece of cake.
We have offices all over Europe, boasting a fully international team from all over the world. We are all foodies at heart, and work together in a flexible, multicultural and positive environment which provides everyone with space to grow, both professionally and personally.
Want to join the team? Check out our job postings below
https://careers.thefork.com/global/en
We are part of the Tripadvisor Group.


How is it to work at TheFork?
FAQ – JobTeaser asks the questions for you
What makes your company a great place to work for young talents ?

TheFork will answer the question soon

Is it possible to progress to a full-time position after an internship or apprenticeship?

TheFork will answer the question soon

Can young talents work remotely?

TheFork will answer the question soon

Do you have any particularly busy recruitment periods throughout the year?

TheFork will answer the question soon