Stage - Customer Success Manager (H/F)
Internship (From 4 to 6 months (Start date Jan. 2022))
Paris (France)
Published on September 16 2021
Vroomly c'est l'outil indispensable pour développer son garage ! Depuis 2017, nous facilitons le quotidien de milliers de garages partenaires grâce à 2 services :
Vroomly Booking, plateforme de réservation de garages en ligne et leader sur le marché. Pour les automobilistes, c'est l'assurance de trouver un garage de confiance, et pour les garagistes un outil incontournable pour développer leur clientèle.
Vroomly Parts, le 1er comparateur B2B de pièces auto, conçu par et pour les garages. Il permet aux garages d'acheter toutes leurs pièces sur une même plateforme, au meilleur prix et avec le meilleur niveau de service.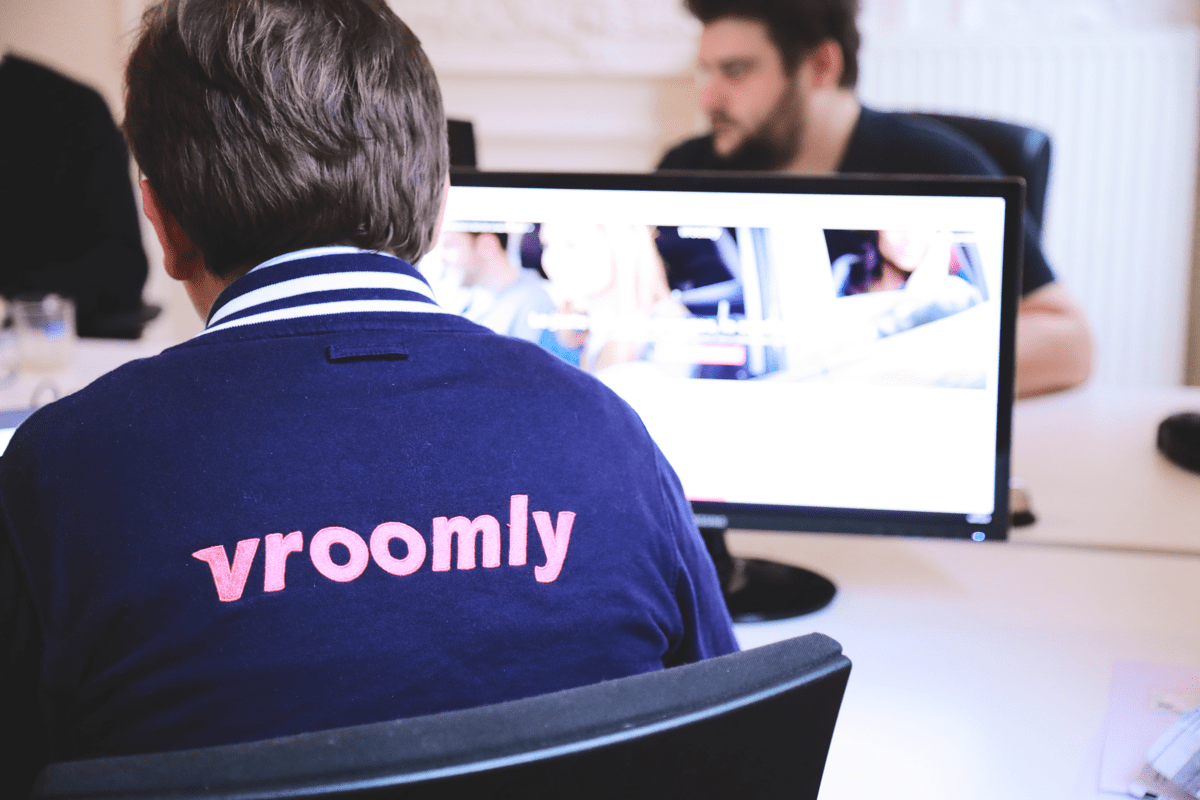 Descriptif du poste :
Dans le cadre d'une création de poste suite au lancement de notre marketplace Vroomly Parts (marketplace de pièces auto), tu auras un rôle central car tu seras en charge de sa gestion opérationnelle pour un maximum de garages heureux 
Tu travailleras au coeur d'un trio composé de :
Un(e) Account Manager, qui est en charge de faire de l'up-sell sur notre portefeuille de garages partenaires
Un(e) Customer Sucess Manager qui est en charge de l'accompagnement opérationnel des garages sur Booking
Toi ! Tu seras en charge de l'accompagnement des garages sur Parts (prise de commandes, gestion des livraisons, réclamations clients...)
Tes missions seront :
1. Gérer les commandes de nos garages partenaires
Réceptionner les commandes des garagistes
Trouver les bonnes pièces pour les garagistes le plus rapidement possible
2. Répondre aux réclamations clients
Réceptionner les appels & les mails
Réagir rapidement pour trouver des solutions d'urgence aux garagistes qui en ont besoin
Faire le lien avec les distributeurs pour comprendre le statut des différentes livraisons, et prendre contact avec d'autres distributeurs si besoin
3. Gérer l'ensemble des retours
Être le point de contact opérationnel pour l'ensemble des distributeurs de ta zone
Suivre les dossiers clients, tant avec les garagistes que les distributeurs
4. Garantir la satisfaction clients 
Trouver des solutions rapides à tes clients sera le meilleur moyen pour qu'ils restent heureux, on compte sur toi !
Remonter l'ensemble des problématiques terrain rencontrées aux équipes Tech et à notre Head of Ops pour améliorer en permanence le produit
Le stage est à pourvoir entre maintenant et janvier, donc n'hésite pas à postuler et on discutera ensemble des dates du stage ! 
Profil recherché
Tu sais travailler dans l'urgence, et surtout, tu aimes ça ! 
La relation clients n'a pas de secret pour toi, tu es empathique, et avec un très bon relationnel
Tu aimes prendre des initiatives. C'est d'autant plus important que nous sommes sur une création de poste ! 
Tu aimes le travail bien fait, et surtout tu fais preuve d'une grande rigueur
Déroulement des entretiens
Appel de présentation avec Benjamin (Head of Sales)
Echange avec un de nos Account Managers & Arthur (Customer Success Manager)
Champagne (ou bière) !