Technical Operations Assistant (M/F) - Internship
Internship (From 4 to 6 months)
Paris (France)
Published on August 26 2021
This job is no longer available.
Technical Operations Assistant (M/F) - Internship
Based in: Paris
Team: Marketing Operations 
Contract: Internship
Start date: Asap
Do you want to work in a fast-paced environment where you will be challenged, rewarded and inspired? Come and join Dolead, one of the top lead generation companies. We help advertisers drive more sales using our lead generation technology at scale. 
Job description:
As the Technical Operations Assistant, you will be responsible for the technical success of the delivery of leads from Dolead to our partners. This focused mission contains many components and is critical to Dolead's "Leads as a-Service" model.
Your Mission:
Establish technical API connections for all new clients

Review API documentation for each new client and determine the best process for execution
Coordinate between the technical team and the client to program and test the API connection. In the case of error, identify the problem and correct the API connection
In some cases, program and test the API connection yourself
Work with the Marketing Operations Project Managers to time the API connection with the correct campaign launch date

Monitor lead delivery, identify and fix any technical bugs 

Regularly review API connection errors to identify bugs or problems
In the case of an identified error, investigate the problem. Coordinate with either the client or sales team to resolve the issue

Respond to internal stakeholders to answer questions, and investigate technical concerns

Claim and review technical tickets submitted by Account Managers and other team members. Investigate the issues presented, and work to resolve the problem or error
Proactively monitor key metrics to identify any potential technical errors, resolve them and optimize lead deliverability 

Maintain diligent account administration

Set up each new client in the Dolead system as well as the correct lead delivery schedule for each client
Update correct client details and schedule as necessary (at the request of client or account managers)
Our Ideal Candidate:
Detail oriented and curious individual
You love to investigate problems and learn new things
You have technical API experience including systems such as Zapier or Postman or you are ready to have fast self-training on that.
You have general knowledge on Programming tools and methodology (ideally Python, Github, API connections). An additional experience on A/B tests is appreciated 
Comfortable working across multiple systems 
Proactive problem solver
You know how to translate technical concepts for non-technical stakeholders
Looking for a fast-paced & international environment: you have enjoyed working in English in a previous experience
You share Dolead's Corporate Values 
KPIs - How will you measure your success?
Response times for technical tickets
Billable Rate (with a secondary KPI of Net Revenue)
Execution timeline of new API setup
Why Dolead ?
Dolead is a leader in lead generation. Dolead is above all an international and dynamic team of hard-working & hard-playing people. We have a strong start-up culture and values. We offer comprehensive benefits including competitive compensation, time-offs, health insurance, lunch vouchers.
You've heard of start-ups that scale up, haven't you ? You could be part of this great adventure!
---
Recognized as a Great Company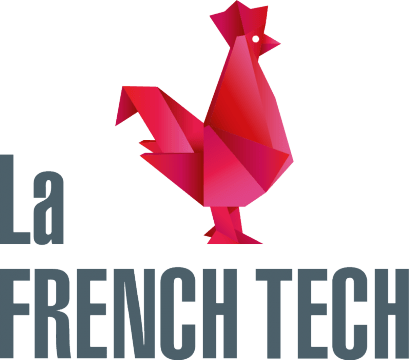 This job is no longer available.