Avertim
Innovation and Management consulting
Localisation

Avertim SPRL, 326 Avenue Louise, 1050 Brussels, Belgium
Avertim, what is it?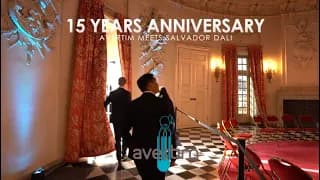 Avertim is an Innovation and Management consulting group dedicated to building the bridge between Strategy and Operations.
We advise large multinational companies or public organizations, by helping them on three main challenges :
How to increase performance?
How to drive innovation?
How to leverage compliance?
Created in 2007, Avertim counts today more than 270 consultants, active in 4 countries:
Belgium France Germany Netherlands
We are active in the following sectors :
Life Sciences & Chemicals Banking & Insurance Energy & Utilities
How is it to work at Avertim?
FAQ – JobTeaser asks the questions for you
What makes your company a great place to work for young talents ?

Avertim will answer the question soon

Is it possible to progress to a full-time position after an internship or apprenticeship?

Avertim will answer the question soon

Can students and recent graduates work remotely?

Avertim will answer the question soon

Do you have any particularly busy recruitment periods throughout the year?

Avertim will answer the question soon