Deloitte Luxembourg
Audit, Consulting & Financial Advisory
Company type

Large company

Localisation

20 Boulevard de Kockelscheuer, L-1821 Luxembourg, Grand Duchy of Luxembourg
Deloitte Luxembourg, what is it?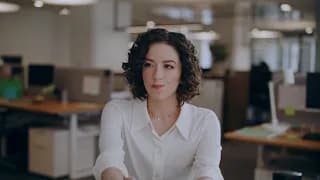 Who are we?
Deloitte Luxembourg is a member of Deloitte Touche Tohmatsu Limited, one of the world's leading professional services firms in audit, tax, IT, accounting, financial advisory and consulting. Every day, our multidisciplinary teams work together to offer innovative solutions to our clients' complex issues.

With more than 150 partners and 2,600 employees, Deloitte Luxembourg is one of the Grand Duchy's largest, strongest and oldest professional services firms. For 70 years, our talented teams have been serving clients in various industries delivering high added-value offerings to national and international clients in audit and assurance, consulting, financial advisory, risk advisory, tax, and related services. Deloitte Luxembourg is part of the global Deloitte network.
How is it to work at Deloitte Luxembourg?
FAQ – JobTeaser asks the questions for you
What makes your company a great place to work for young talents ?

Deloitte Luxembourg will answer the question soon

Is it possible to progress to a full-time position after an internship or apprenticeship?

Deloitte Luxembourg will answer the question soon

Can students and recent graduates work remotely?

Deloitte Luxembourg will answer the question soon

Do you have any particularly busy recruitment periods throughout the year?

Deloitte Luxembourg will answer the question soon
Deloitte Luxembourg and CSR commitments
Already 1 action completed 💚